Global Shares is pleased to announce the creation of a new Barcelona base which will be its European Client Operations Centre, as well as the appointment of three new senior staff members. This follows a number of strategic announcements by the company in Europe earlier his year.
Karoline Has appointed Head of Operations, EMEA
Karoline Has- CEP, recently joined Global Shares to lead our European Operations Team and Client Service Desk, based at our new Barcelona Client Operations Centre.
Karoline brings huge industry knowledge to her role at Global Shares having built a successful career in the banking and equity compensation industries. She has previously held senior positions at Morgan Stanley, Equatex, Computershare and Citi in roles spanning Head of Plan Management Europe and Head of Service Delivery. Global Shares has recruited a number of very experienced Share Plan Operations staff who will work closely with her.
Karoline commented: "I am very excited to work with the Global Shares Operations Team. I believe that this is a great company with an amazing future, and look forward to advancing the service levels that we offer to our clients, now, and as the company continues to grow"
Barry McKernan appointed Director of Client Management, EMEA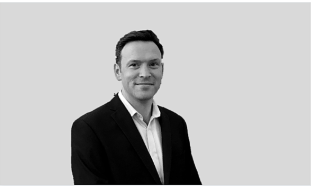 Barry has worked in the industry for many years, managing very large clients with sophisticated equity plans, and previously worked at Citi, Morgan Stanley and Computershare.
In previous roles, he was responsible for building and maintaining relationships with complex and high-profile revenue-generating clients. He also managed a high performing team of Client Managers, along with setting up and managing a dedicated operational team that served the needs of clients across the EMEA region.
Regarding his appointment as Director for the EMEA region, Barry commented: "I'm looking forward to working with our truly international client base and the great team at Global Shares to drive and develop our client relationship management across jurisdictions. I'm also looking forward to working with our growing team of Account Managers" 
Rocco Songini appointed Senior Client Relationship Manager
During the last 16 years, Rocco Songini has held positions as Senior Client Relationship Manager Europe and as Share Plan Manager for companies including Morgan Stanley, Citigroup and Computershare. His career has seen him accumulate vast experience supporting issuers with multiple types of equity compensation plans worldwide.
Rocco commented: "Global Shares has spent more than a decade creating and perfecting its software platform which simplifies the entire employee share plan management process for companies all over the world. I'm very happy to have the opportunity to join the team at this exciting time. Relationships are core to business development and I look forward to using my 16 years of industry experience and client-focused approach to work with the excellent Global Shares team and to develop our client management offering across Europe.
Other
These appointments follow a number of strategic developments in Europe by Global Shares earlier this year:
For more information:
Global Shares Marketing Manager: Aisling Riordan, Global Shares, West Cork Technology Park, Clonakilty, Co. Cork, Ireland | E: [email protected]
About Global Shares:
Global Shares – Deloitte's FinTech Company of the Year and a Fast 50 technology company – is a leading global provider of employee share plan management solutions.
Whether you are a private or public company, operating nationally or internationally, when you choose Global Shares you are supported by a top-class team of more than 300 equity experts and an award-winning software platform to manage your entire equity plan for you. Our solutions include a proprietary global technology platform, share plan administration, brokerage, financial reporting, compliance and more. We are a FINRA/SEC regulated firm.
Global Shares has 15 office locations around the world, including Spain, Portugal, the UK, Ireland (HQ), Germany, Hong Kong, China, Japan and the US.
Let's connect: @globalshares